Ukraine is a terrific destination for both setting up your dev center and hiring remote Agile teams. There are over 90,000 developers, more than 1,000 software development companies, and over 100 R&D centers located in Ukraine. The main challenge is in choosing the right option that will work best for your company.
In this article, we compare software development centers and dedicated teams in order to determine the benefits and pitfalls of each option.
Opening your Own Dev Center
More and more multinational companies are opening their offices in Ukraine. This process is pretty complicated. You should take into account a lot of things like setting up, managing, human resources, cost control, country's taxes and legislation. The whole process includes 4 main stages: planning, evaluation, analysing, and selecting.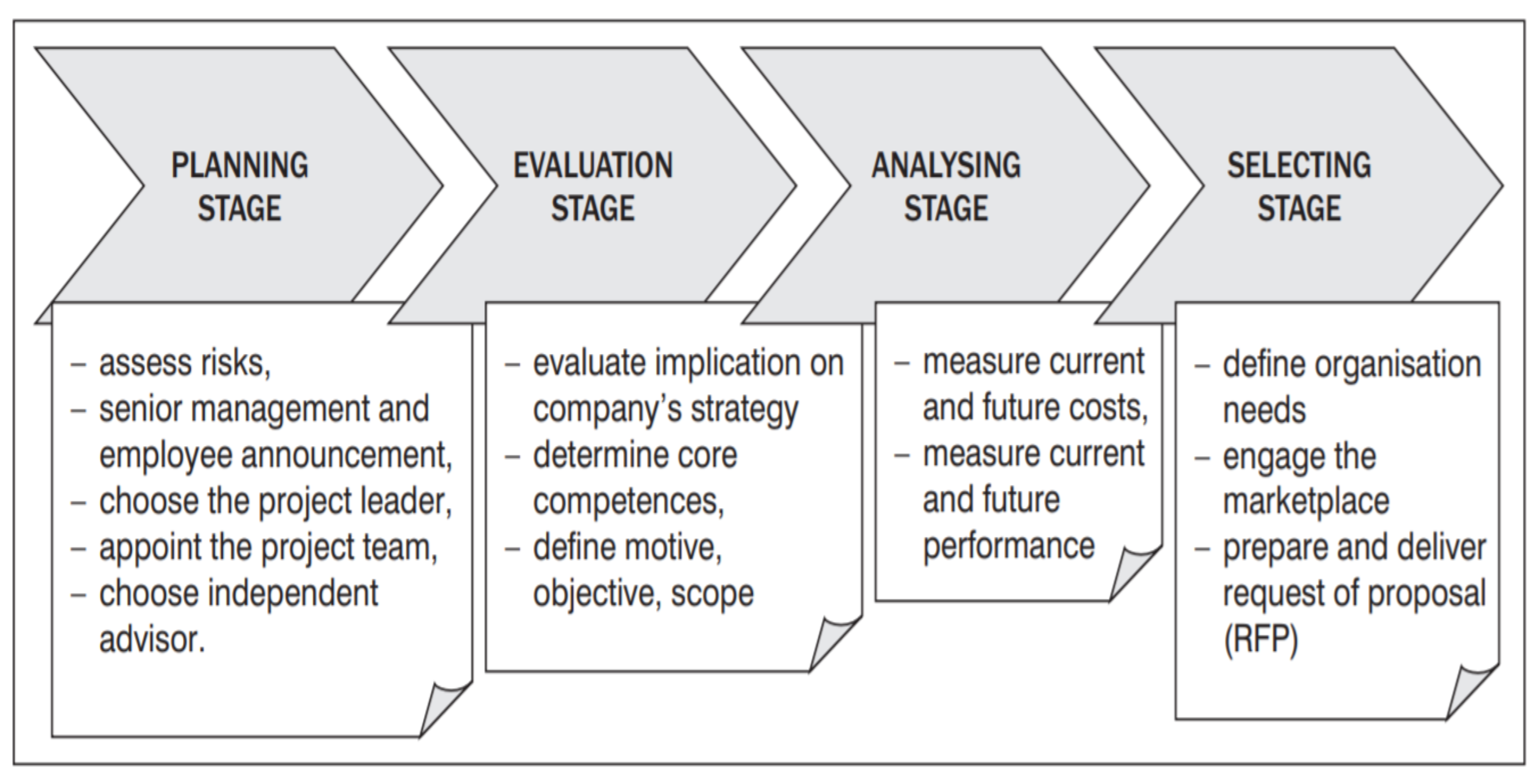 Who Operates Dev Centers in Ukraine?
Oracle, Cisco, Opera, Huawei, Ubisoft, Samsung, Rakuten, Wix, and many more… These global giants have decade-long relations with Ukrainian software development companies. They entered the market through M&A activity and joint R&D that made the country a home to over 100 software development centers.
If you're thinking of opening a dev office in Ukraine, you should weigh the benefits and pitfalls of this option.
Benefits for Dev Center:
Cost-efficient for long-term presence (5, 7, 10 years…) and huge teams (50+ people). Thanks to low-context culture and relatively low levels of bureaucracy, a company entering this market won't find it too difficult to set up a dev or R&D center legal entity. As a result, the long-term assistance of a dev shop isn't always necessary, so why pay extra?
Outbuying the competition. You don't have to pay the dev shop which means you can offer better rates to developers in those cases when you need to compete for the best talent with other firms.
More control (the most control you can get from a remote software development team). The company has to deal with all the issues and problems itself. Opening your dev center also allows for keeping your intellectual property confidential.
A chance to establish brand presence. You can expand your own corporate culture, values, etc. You can train your staff according to your company's standards, and have the same corporate culture shared across locations. Tech giants try to open its centers in every country they operate in. Bosсh, for example, has opened around 440 subsidiaries and regional companies in over 60 countries. It claims that opening local dev centers helps the company adapt to local needs, "without losing sight of the big picture."
Pitfalls for Dev Center:
Setting up your own legal entity in an overseas country involves tax and legal hassles. The best strategy is to find an agency that handles this for you. The companies like World Escape decided to have their in-house team but outsourced for intermediaries in dealing with legal entities.
Recruiting is a pain. The best option is to hire a good agency. Most of them work on a performance model. This means you pay after successful recruitment of a needed candidate. The total price ranges from 15 to 25% of employee salaries. The research shows that the average spend on recruiting fees was usually up to over $16,000 per year.
Developer attrition is your problem. Even though it's only 10% in Ukraine vs 13% in the US, or 14.6% in India, you still need to hire HR to ensure your staff is motivated to work for you.
You have to pay for all the infrastructure. The expenses include office rent and maintenance, equipment (computers, laptops, headphones, coffee machines, etc.), perks, and small things like fruit and cookies.
You'll have to compete with other companies (and software development shops/outsourcing companies) for the best talent and office space.9c Developers from Ukraine are in high demand. In order to hire the best specialists, you have to compete with major brands by offering them a good reason to choose you. DOU research provides a list of the most important things in the work choice for a Ukrainian software engineer.
| | |
| --- | --- |
| Salary and perks | 78% |
| Interesting tasks | 65% |
| Career development | 57% |
| Comfortable workplace | 29% |
| Flexible work schedule | 22% |
| Ability to work remotely | 13% |
| Office location | 8% |
| Company's image | 4% |
Recommendations for Dev Center:
Choose agencies that cater to software development. It's not easy to choose a good one. You have to find as much information about the agency as possible, read reviews from existing and former clients.
Decide if Kiev is right for you (if you need something simple, small towns in Ukraine are cheaper and still have good specialists). According to DOU, 67% of software development specialists live in Kiev, Kharkiv, and Lviv. It's can easy to find good developers in Dnipro, Odessa, Vinnitsa, Zaporizhia, and Ivano-Frankivsk.
Hiring Nearshore Dedicated Teams
When entering a new market, every business faces lots of unpredictable issues and may become ill-equipped to deal with a new realia. Local companies are right here to help. They can find employees with necessary qualifications and build a working process more effectively. Such a model means that remote agile teams, client and outsource provider work together with benefits for both sides.
Who hires nearshore dedicated teams in Ukraine?
LG, Harley-Davidson, Skype, and other global tech companies decided to build their products with the help of dedicated teams of developers from Ukraine. Let's take a look at the pros and cons here.
Benefits of Dedicated Teams:
Dev shops will help to integrate remote developers from Ukraine into your team as if they have always been a part of your dev office. They will provide you with a whole package of services:

Recruitment and job market research. A good dev shop will find a good developer in weeks or even days. Besides, 44% of developers from Ukraine work for outsourcing companies.
HR and attrition. Dev shops will find substitutes for drop-offs. They pay attention to developer happiness, motivation, and growth themselves.
Office, equipment, workplace catering. Dev centers have everything going for developers' need. You don't have to spend money and time on creating infrastructure.
Tax and legal. Being local, dev shops are faster to react to changes in the socio-political life in a region. They know all the legislation and aware of the best intermediary agencies (like insurance, etc.)
Pitfalls of Dedicated Teams:
Low-quality dev shops. You have to do a research before you start working with a dev shop. Read reviews about your potential partners on Clutch. Remember, there are low-quality providers in every niche.
You have to pay more if there are huge teams. Long-term projects also require more money than setting up your own office.
Recommendations for Dedicated Teams:
Research the reviews from your dev shop's previous customers and ask for references from previous companies.
Use a coding test or an automated knowledge test to quickly assess the candidates.
Start with a small project to see how it goes, before you commit to long term.
Ask for a trial period. It helps you to learn more about working process, assess technical capability and language skills, communicate with the candidate developers, and assign them specific tasks. The average trial period lasts one week.
Treat good engineers like they are your employees, and it will work out great for everyone!
Decide if Kiev (or some other city) is right for you. There are 106 companies in Ukraine with 80 employees or more, which are present in almost every region of Ukraine. The software development companies' ratio by cities you can find below:
Kiev is great for cutting-edge and rare tech (e.g. Flutter, Go, React Native, Kotlin) and for quickly scaling up the teams. That said, you can find good Java devs in Kharkiv or Odesa, Lviv, or other cities in Ukraine (and they will be a little cheaper).
The Best of Both Worlds
Opening dev center or hiring a dedicated team? That is the dilema most companies face. Comparing ROI and cost efficiency, nearshore software development teams offer a great solution. For faster starting off, it is good to work with an outsourced team. If your team grows to hundreds, you can always establish your own office when the time is right.
If that's the strategy you're going to follow, DedicatedTeams can help you ramp up your nearshore team of top-notch software engineers. Being a DC-based dev shop with software engineering offices in Ukraine's Kiev, Kharkiv, and Odessa, AgileEngine is a great software development team that works on projects written in every mainstream language, and we have expertise with a wide array of industries. Our software engineers built applications for global content publishers, aviation startups, retail chains, analytics platforms, shared economy solutions, and many more.