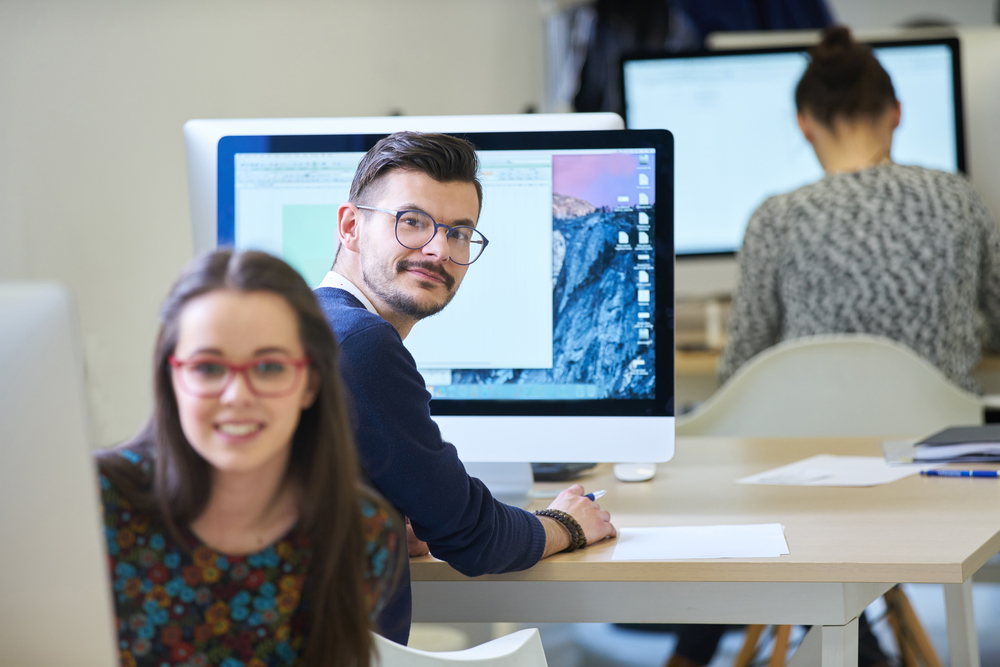 Outsourcing software development is quite a risky issue. Sometimes companies even waive the benefits of outsourcing, preferring to hire full-time employees and paying extra cost just for that feeling that a project is safe and under control.

Well, we have our own background in outsourcing programmers for software development of our products Screenster and AjaxSwing, that's why we perfectly understand your hopes and fears of getting an external party involved in your project.
You probably wouldn't like if your project:
– Would not be delivered on time
– Would run out of budget due to additional spendings or hidden extra costs
– Would need many revisions
– Would fail due to lack of communication between you and executing team
– Would be put in a low priority by your contractor
– Would be executed in a formal way, without getting deeper into your specific needs and peculiarities
The points mentioned above are just the most common issues many companies are facing in their attempts to outsource software development to offshore outstaffing companies.
There are also more rare, but, nevertheless, quite realistic risks that your idea would be stolen or the developer would disappear after getting an advanced payment. Or you could hire a small "boutique" software offshoring company that suddenly got a bigger order and had to stop your project due to the lack of resources… We have also, as the saying goes, "been there, saw that."
Outsource software development in the safest and efficient way:
Basing on the experience of numerous projects implementation and a pool of in-house specialized world-class developers, we can propose you an effective communication and business model that will meet the highest standards of software development outsourcing. You can be sure that:
– Your project would be delivered within a specified budget and deadlines
– The cost of your project will be the most competitive
– You'll get an excellent service and work quality
– We guarantee a fulfillment of all points of our Contract
– We provide the highest security for your project in all its aspects
How do we manage to deliver a combo of high quality and competitive prices?
The global market of software development outsourcing could be conditionally divided into three niches:
– Local software development teams for hire (United States, Western Europe, United Kingdom)
– Offshore software development companies which are located mostly in India, Bangladesh and other countries of South Eastern Asia
– Nearshore software developers located in countries of Eastern Europe (like Ukraine, Bulgaria, and Poland) and South America (mostly in Argentina, Colombia, and Peru)
Nearshore teams of programmers are considered to be of a very high personnel quality due to an affordable and fundamental system of higher education in mentioned countries and ubiquitous ambitions to fit the worldwide standards.
The cost of living in those countries is almost twice lower than in Western countries. This fact influences the salary expectations of nearshore developers and makes their work more affordable.
At the same time, the quality of services delivered by nearshore teams is more homogenous in comparison to their offshore analogs. For sure there are excellent development teams in India, but you should not expect their price tag to be low. And due to our personal experience, low costs often correspond to poor quality of services.
We opted for creating teams of dedicated developers in Ukraine and Argentina basing on our own outsource software development experience, and a verified network – the top 5% talents are hired immediately. You can be sure that every software developer you hire with us is skilled, adequate, selected according to your specific needs and has fluent English.
You can choose an office located closer to your time zone to avoid problems connected to the big time difference and also have an opportunity of face-to-face communication with project managers based in DC and San Francisco.
So, in case you are looking for a team of dedicated developers that specialize in Java, NET, Ruby, Mobile, WEB or Node.js development platforms, do not hesitate to contact us.
You can be sure to get the most advantageous terms and conditions of cooperation. And, of course, excellent outcomes and best products ever possible.